Our philosophy –
we are a link between
hop grower and brewery
We, that's IGN, see ourselves as a link between hop growers and brewers, providing transparency. The proximity and trust in our hop growers and the breweries plays an important role.
The sensitive environmental and health awareness of consumers with regard to any kind of foodstuffs is constantly increasing. The desire to be able to obtain and use only neutral controlled raw materials is also increasing. In view of an acknowledged increasing burden on the environment, it is a self-evident obligation of all involved business circles to make an effective contribution towards extensive conservation of our natural and agricultural resources.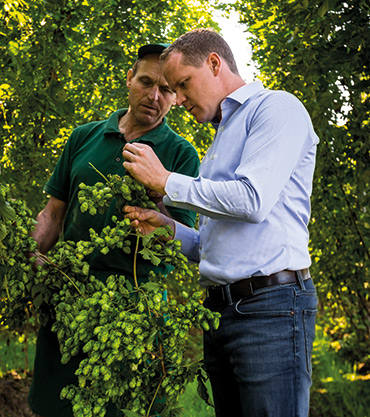 Together we advocate a unique hop quality
We, the members of IGN, act according to the following principle: to produce high-quality hops for the brewing industry in a collaborative, environmentally friendly and future-oriented manner.